THE CHALLENGE
Hi-Pointe Drive-In is a new fast-casual restaurant in St. Louis, MO. The menu includes burgers, sandwiches, and shakes, with an emphasis on creative daily specials. This new concept uses locally-sourced ingredients, and practices sustainability from recycled bamboo flatware, to the reused shipping containers the building is constructed from. Brevity worked with the experienced restaurateurs to develop the brand, print materials, in-store graphics, and online presence for this new venture, from the ground up. Our team set out to create a fun, inviting brand and environment, combining a mid-century aesthetic with modern applications and attitude. Primary challenges in this project revolved around the breadth of brand applications to be created in a short release time.
The Hi-Pointe neighborhood is home to many businesses that share its name, including Hi-Pointe Drive-In. Our challenge was to find a way to set the new brand apart from the local theatre, lofts, and other nearby spots. Thus, the simple "Hi." was born.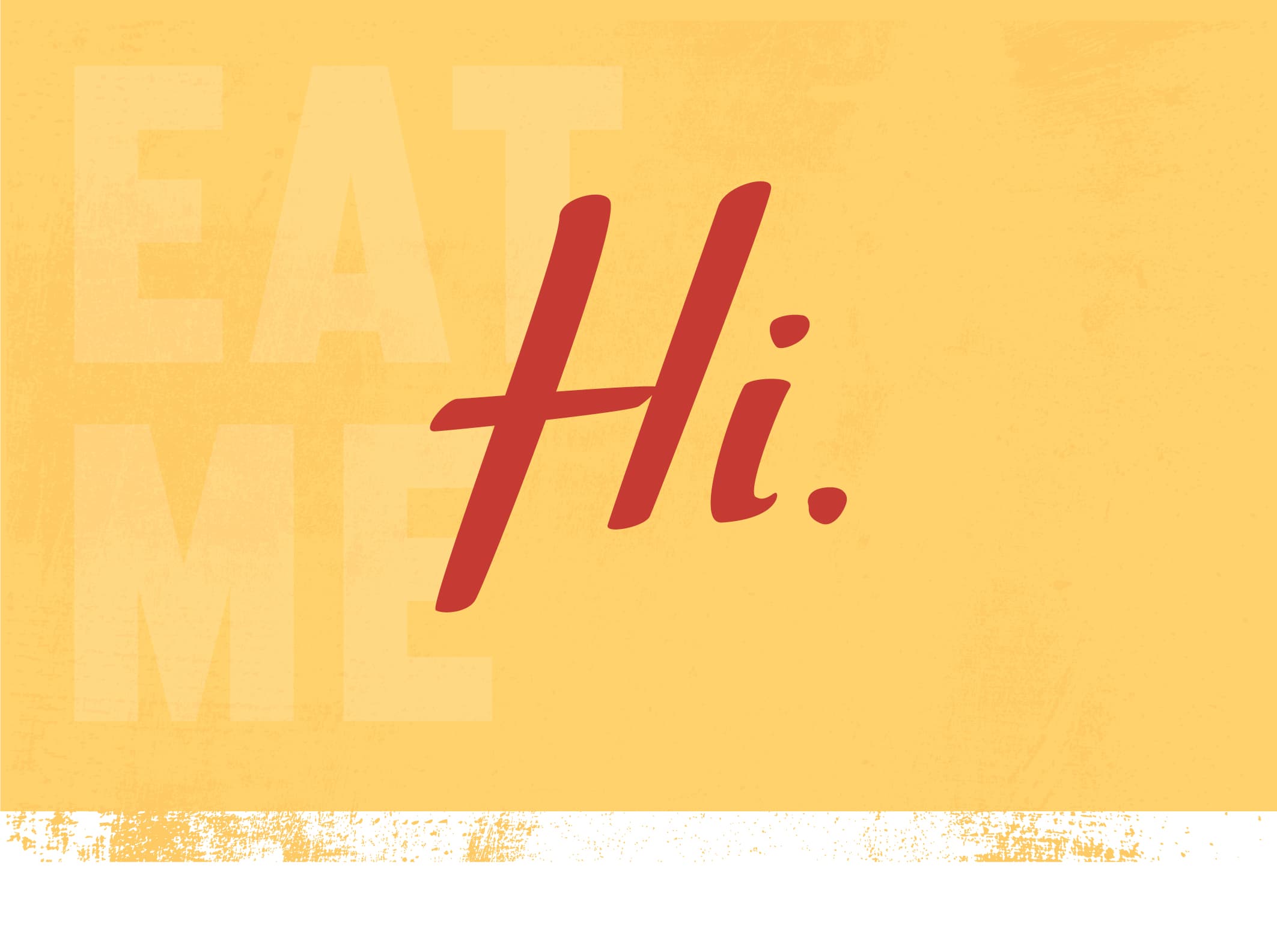 Project Goals
Design a Strong Brand Package to Last
Communicate the Mischievous Brand Attitude
Create Comprehensive Brand Materials
Our Approach
Our team took inspiration from mid-century design, retro-futuristic illustrations, 80's diners, and 50's lingo. We worked to produce the design system and source production for all brand materials in time for the early 2017 grand opening. Our project scope included just about everything you can think of for the brand such as menu signage, print designs, apparel—really anything inside and outside of the Drive-In. We developed a system using the logo mark, typography, and color palette that would allow all of these pieces to be created across all media with ease. With this going to be such a unique website experience, we used things like semantic markup to tell the machines what is important throughout each page on the website. By doing this it allowed us to still approach the brand with a open mind and able to create a branded digital experience without sticking to your generic website layouts.
Whether it is a printed menu, signage, t-shirt, sticker, or gift card, this design system allows each piece to feel unique while fitting together in one package.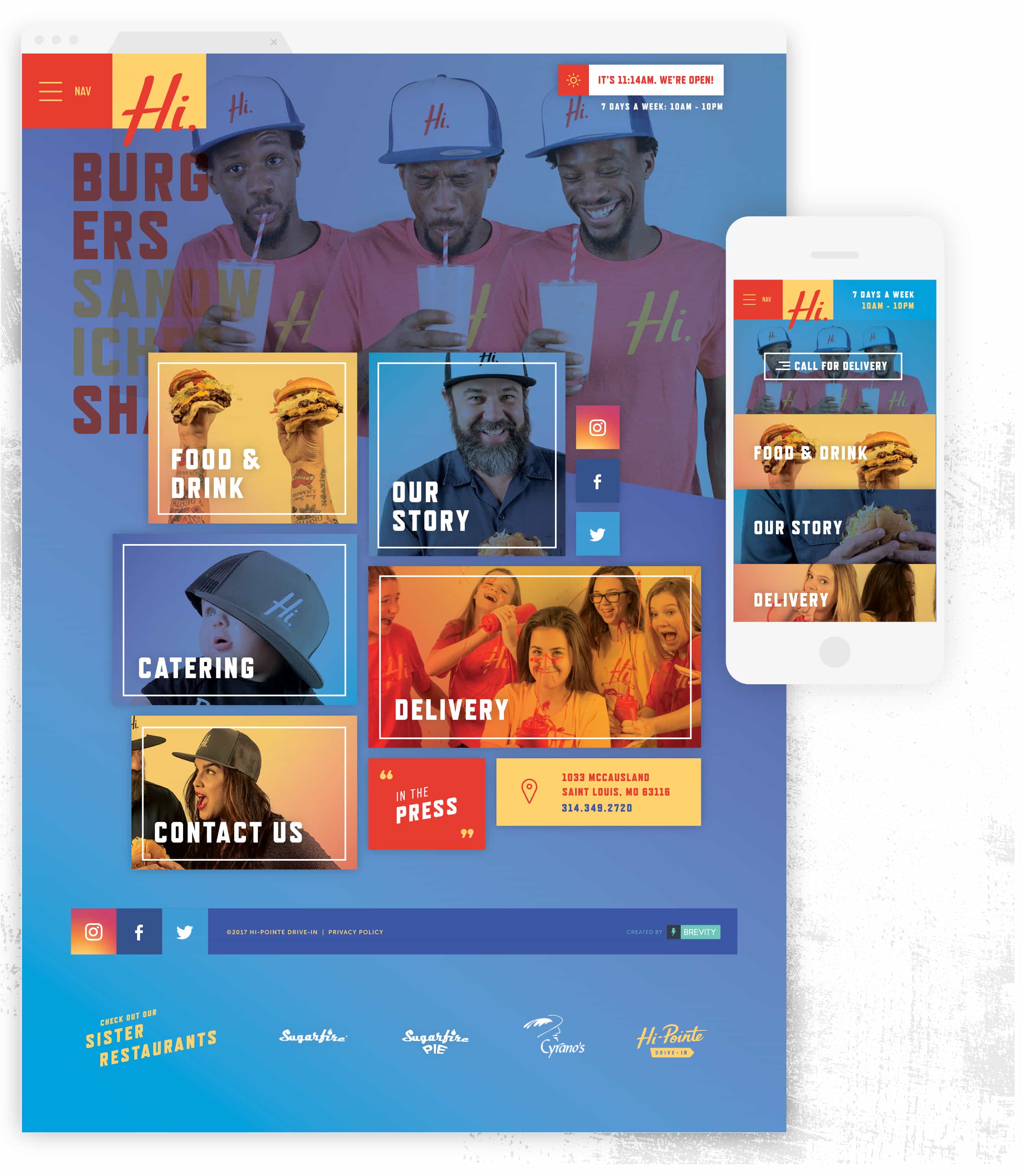 Typography and photography are both a large part of the Drive-In brand. Using the two together allows us to communicate with a personal touch and enhance the design.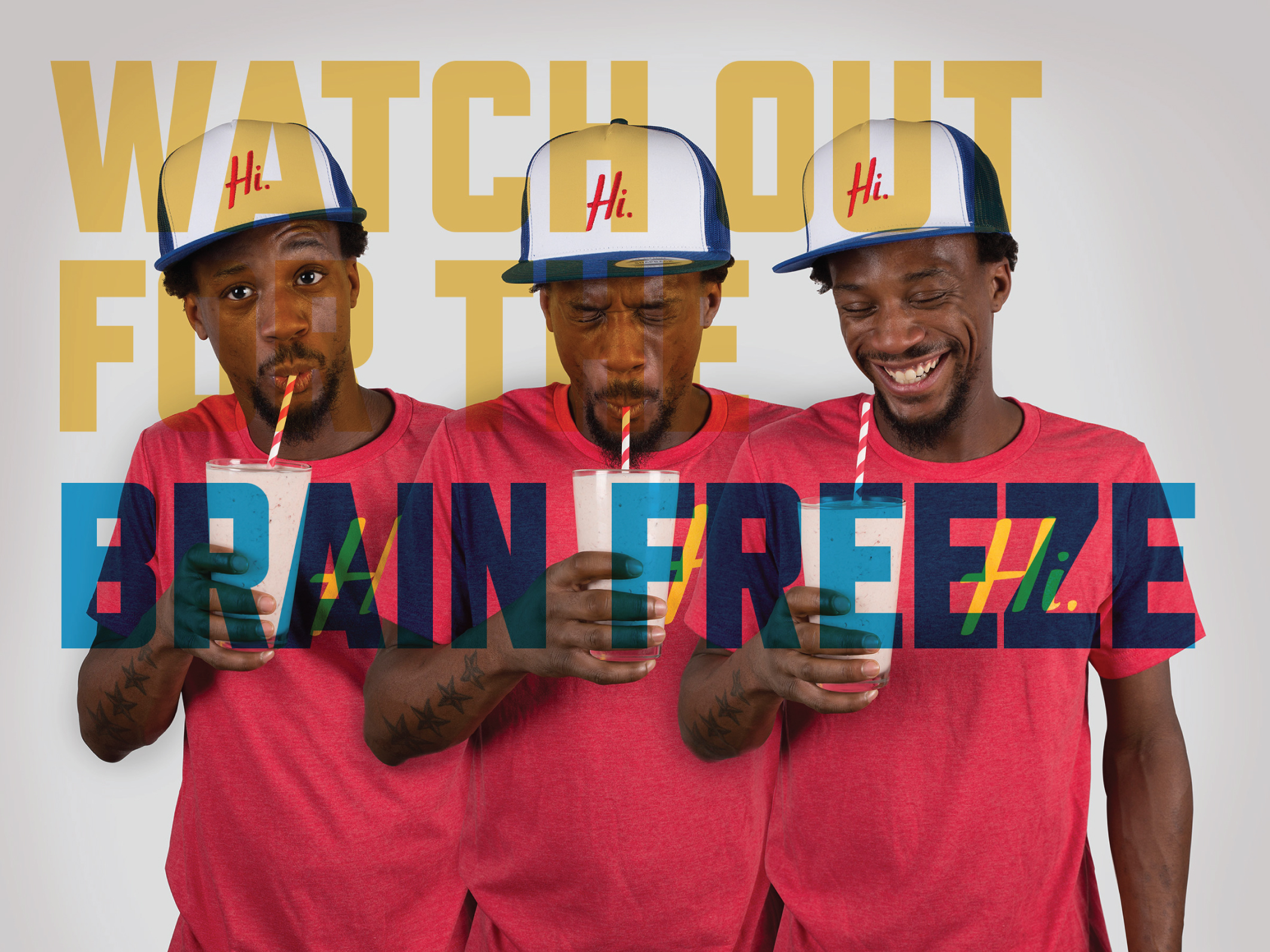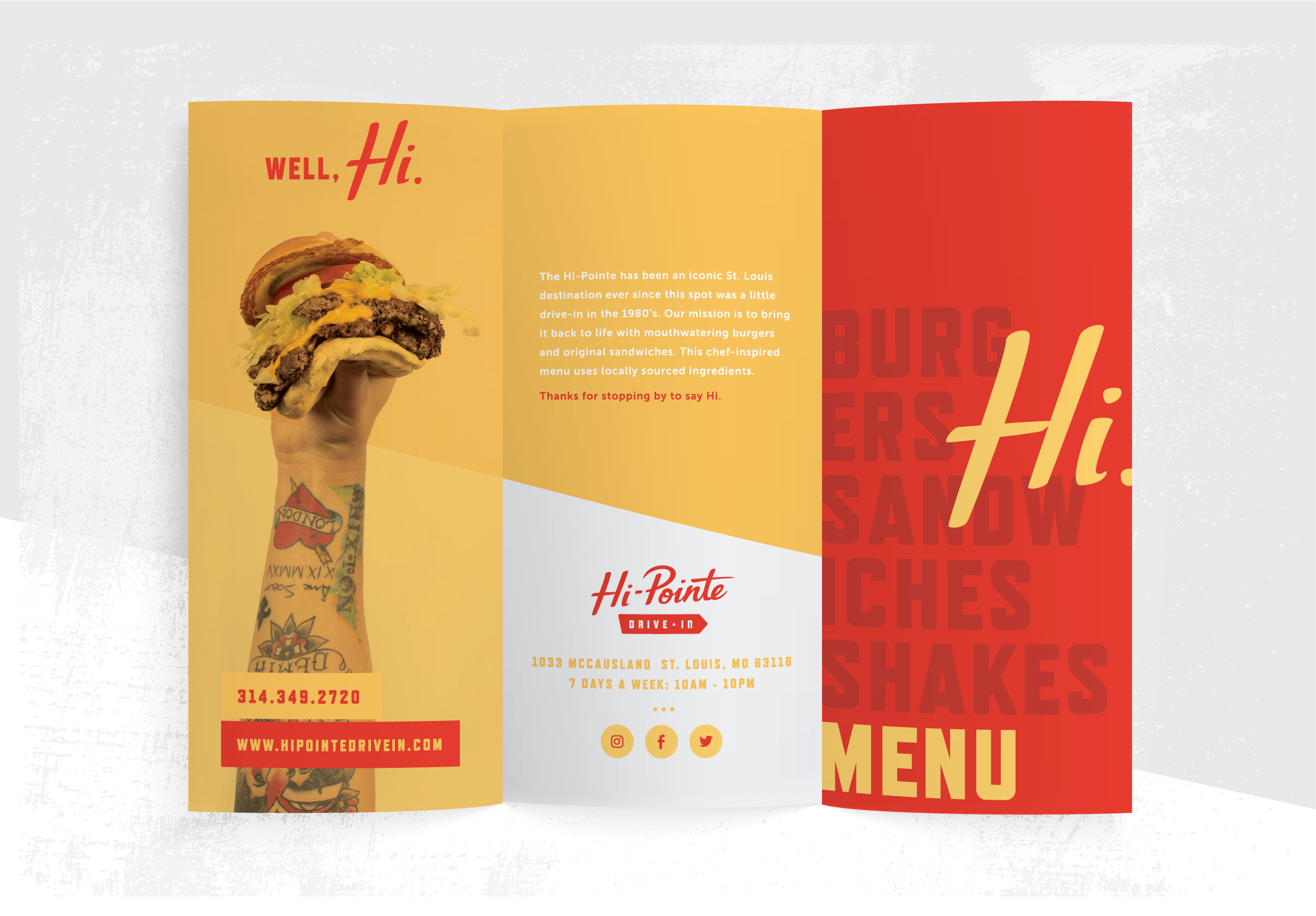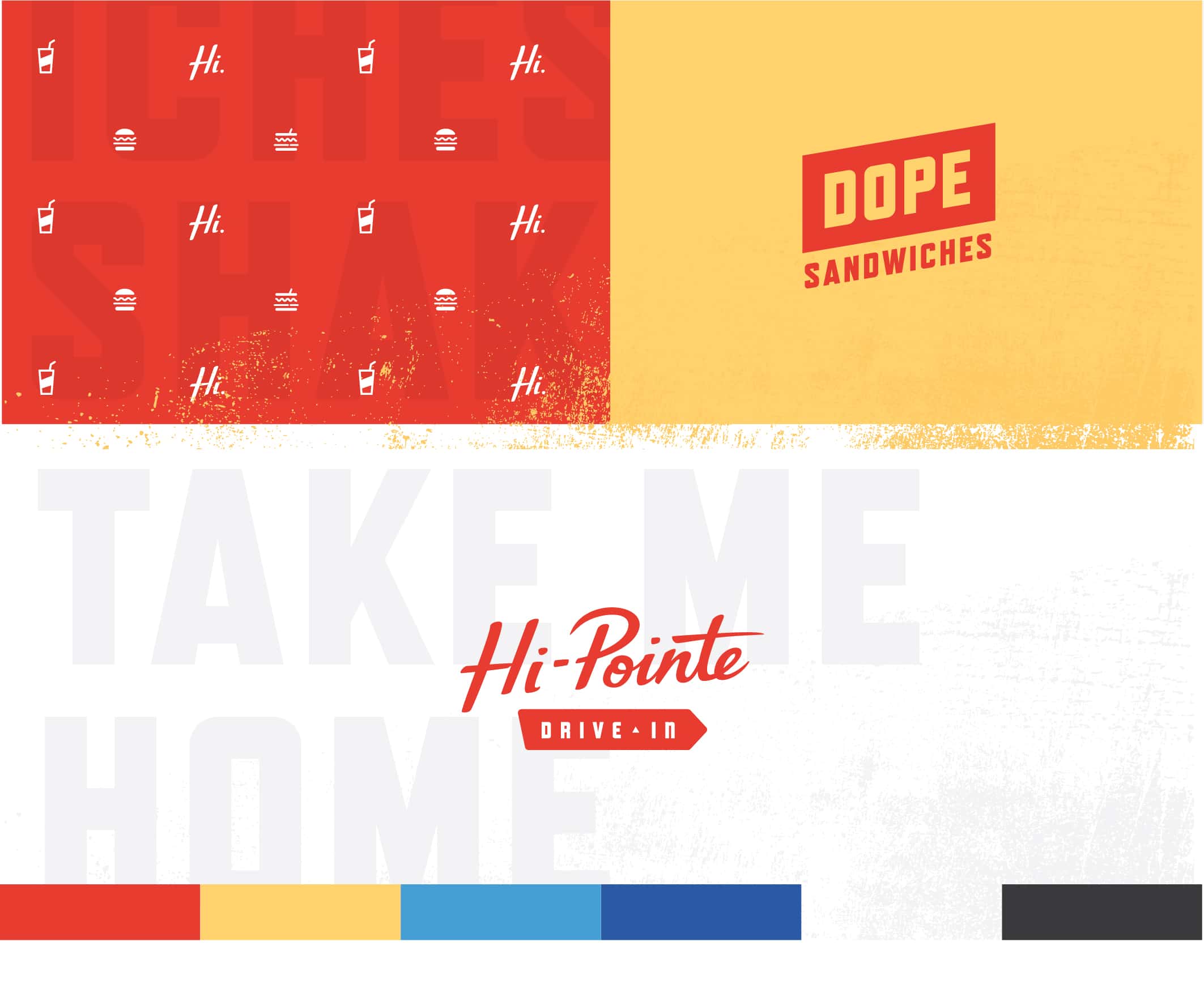 MOBILE OPTIMIZED
Device optimization is one of the most important factors on the web today.
When visitors find the Drive-In site on their phones, the first thing displayed is a "Call for Delivery" button at the top of the interface. There are many other features on the site that are optimized for device-specific features.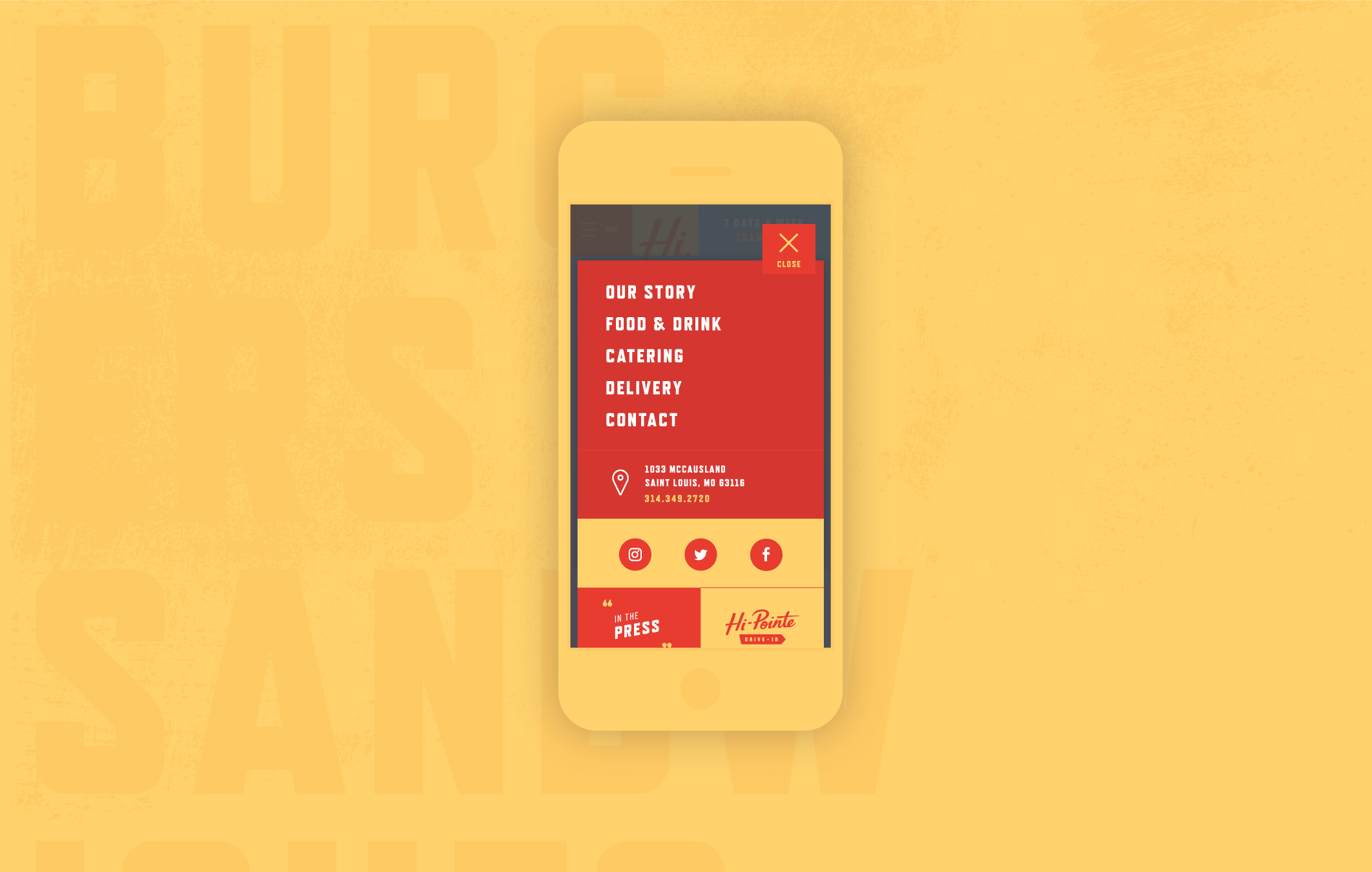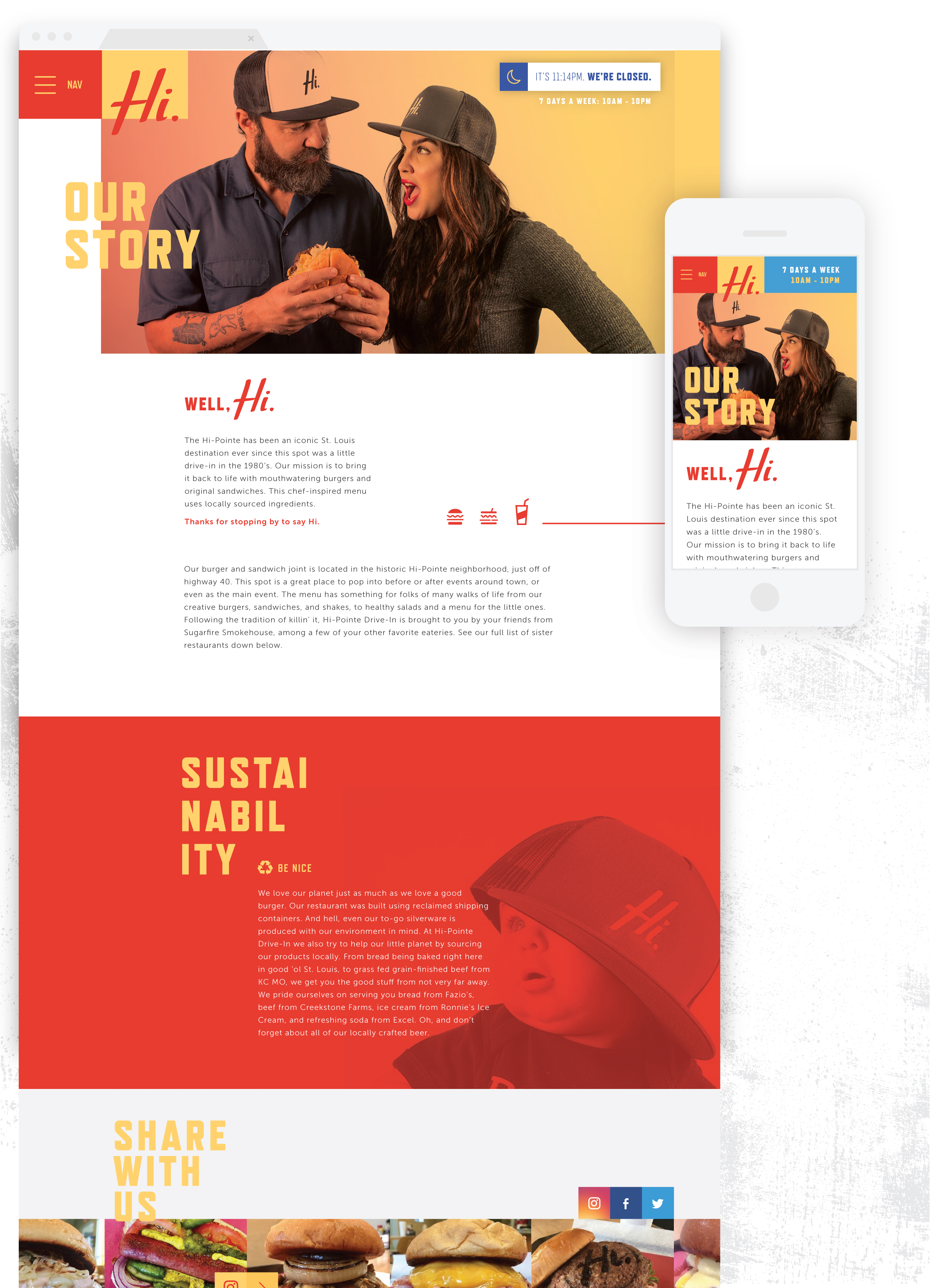 PROJECT OUTCOME
Successful Launch
Our team put together a production schedule allowing for design materials to be produced on a priority basis, and we were able to work ahead of schedule to have all planned pieces ready for the early 2017 launch.
Shareable Content
The brand and tone we created for Hi-Pointe Drive-In is consistently shared by customers and the brand on social media. The stickers and packaging allow for the food and pieces to be photographed and display the brand.
Full Package
The brand materials we created allow for a consistent experience on items from product packaging to apparel. Our team continues to work with the Drive-In to this day, while the hats, t-shirts, and stickers fly off the shelves.
Brevity did an amazing job with our branding and website for Hi-Pointe Drive In. The website was designed with the same vibe and attitude that we have. The Hi. logo is so good that sometimes I tell people that I came up with it.
Mike Johnson
Hi-Pointe Drive-In
VIEW WEBSITE