THE CHALLENGE
Murmuration Fest is a premiere festival, integrating science, music, art, and technology. In nature, a murmuration is a flock of starlings that produces intricate patterns during flight. This first-year festival set out to build an experience that replicated this phenomenon through combining a multitude of cultures and industries to create something that has never been seen before. The founder of Loufest, St. Louis' famous music festival, partnered with the local Cortex district to produce this new festival in the city's center of innovation, technology, and entrepreneurship.
Communicating an experience unlike anything ever seen or heard before is a difficult task. Brevity worked with Murmuration Festival to bring their story to life, online.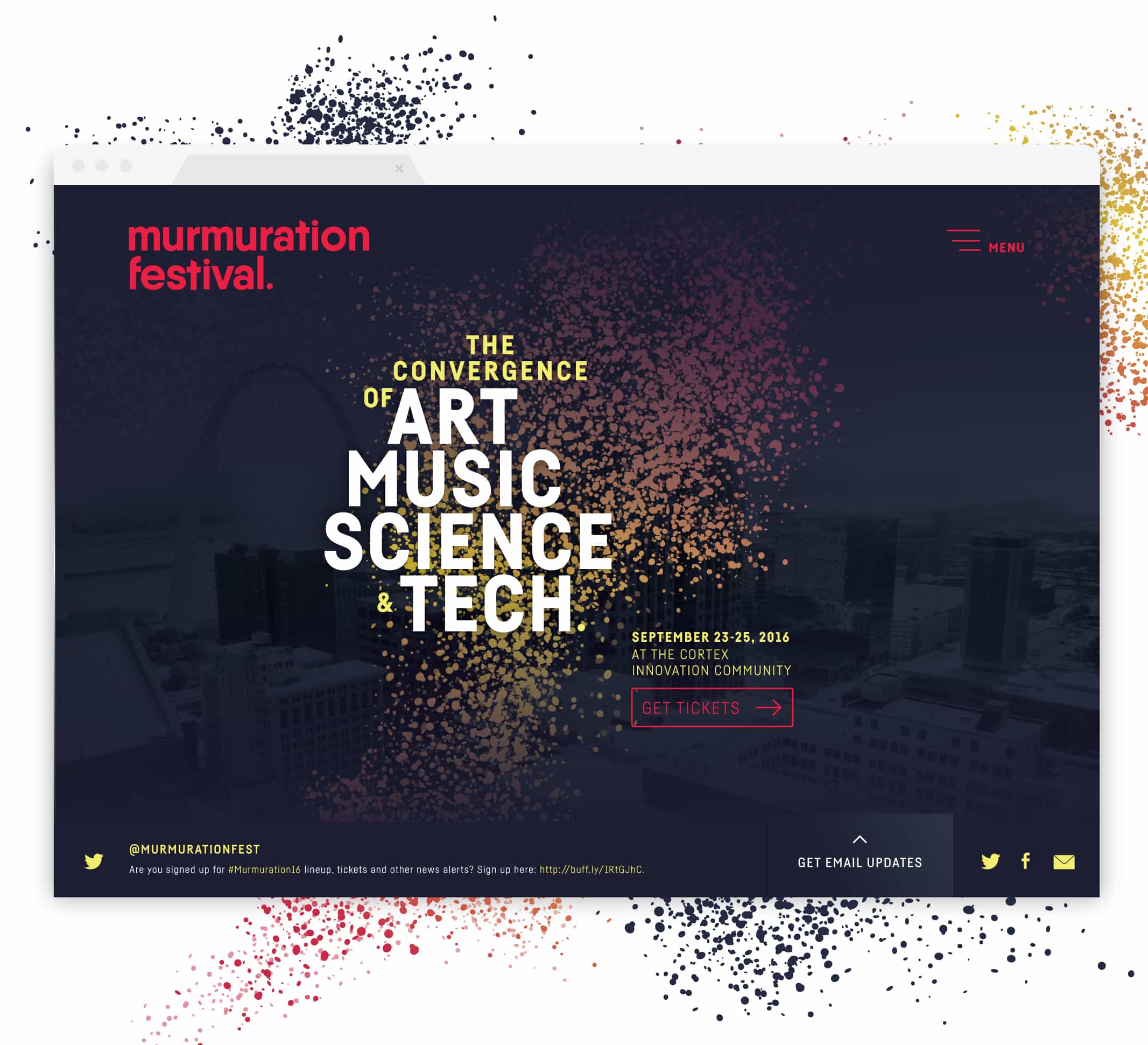 Project Goals
Tell the Nuanced Story
Enhance Online Experience
Ticket Sales & Sponsors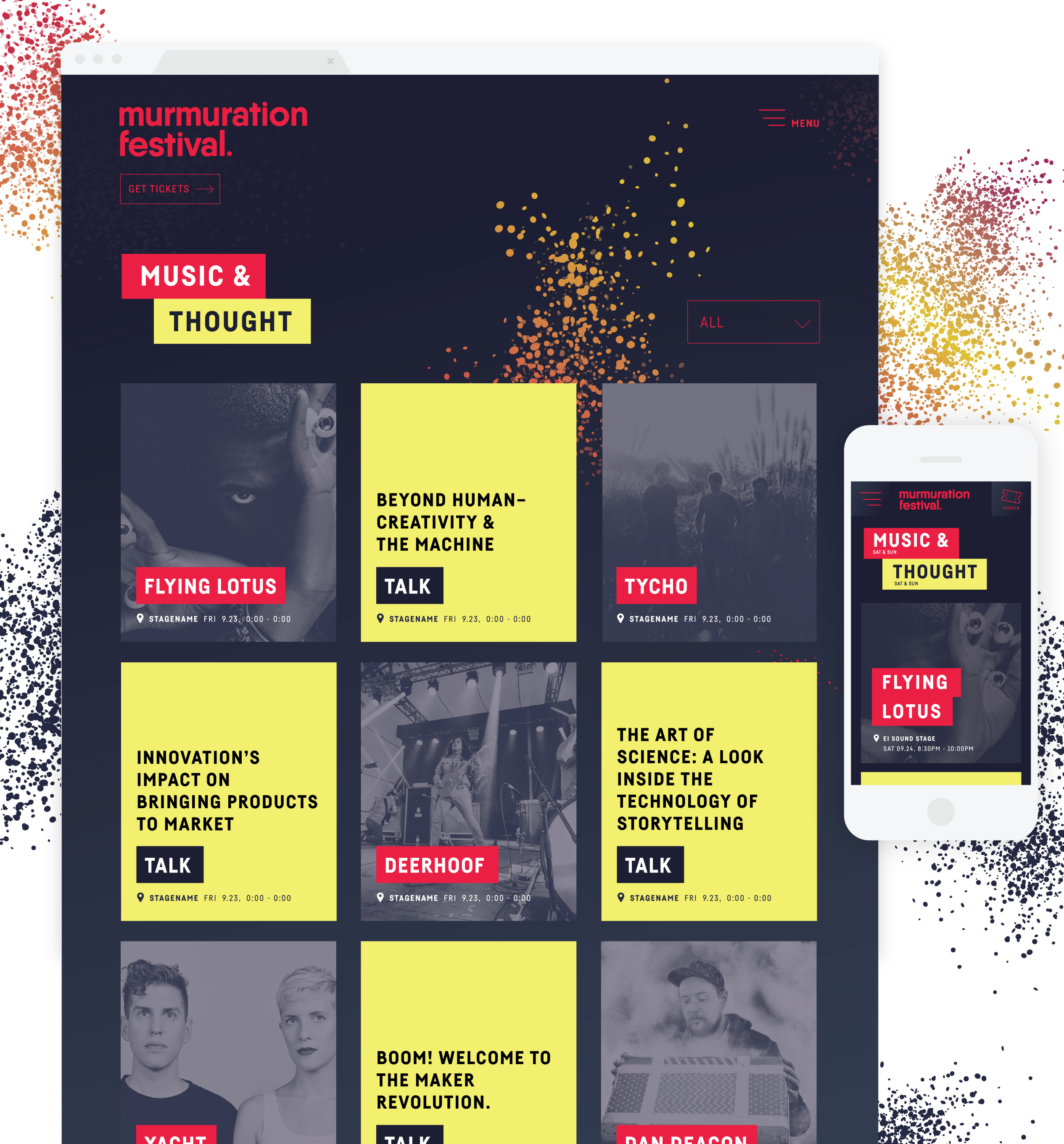 Our Approach
When Murmuration approached us, they had a visual direction for their brand. They really liked it, and we did too. So, we collaborated with them to make sure that the visual elements that represented the festival were put to good use on their new website. First, we started with sketches, and then some more official compositions, all the way through to interactive prototypes, before we would settle on the concept that would ultimately be presented to our client team and come to life.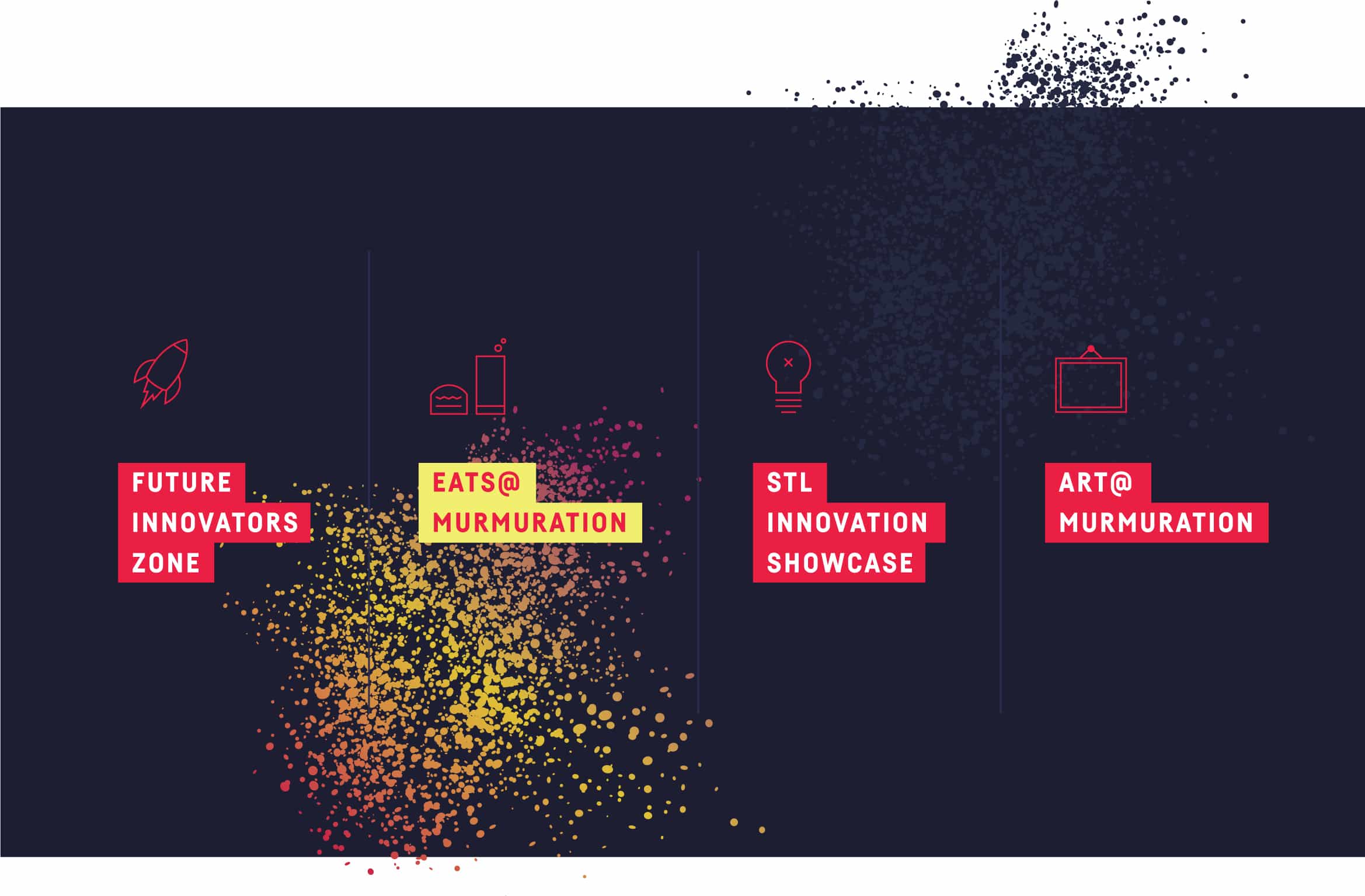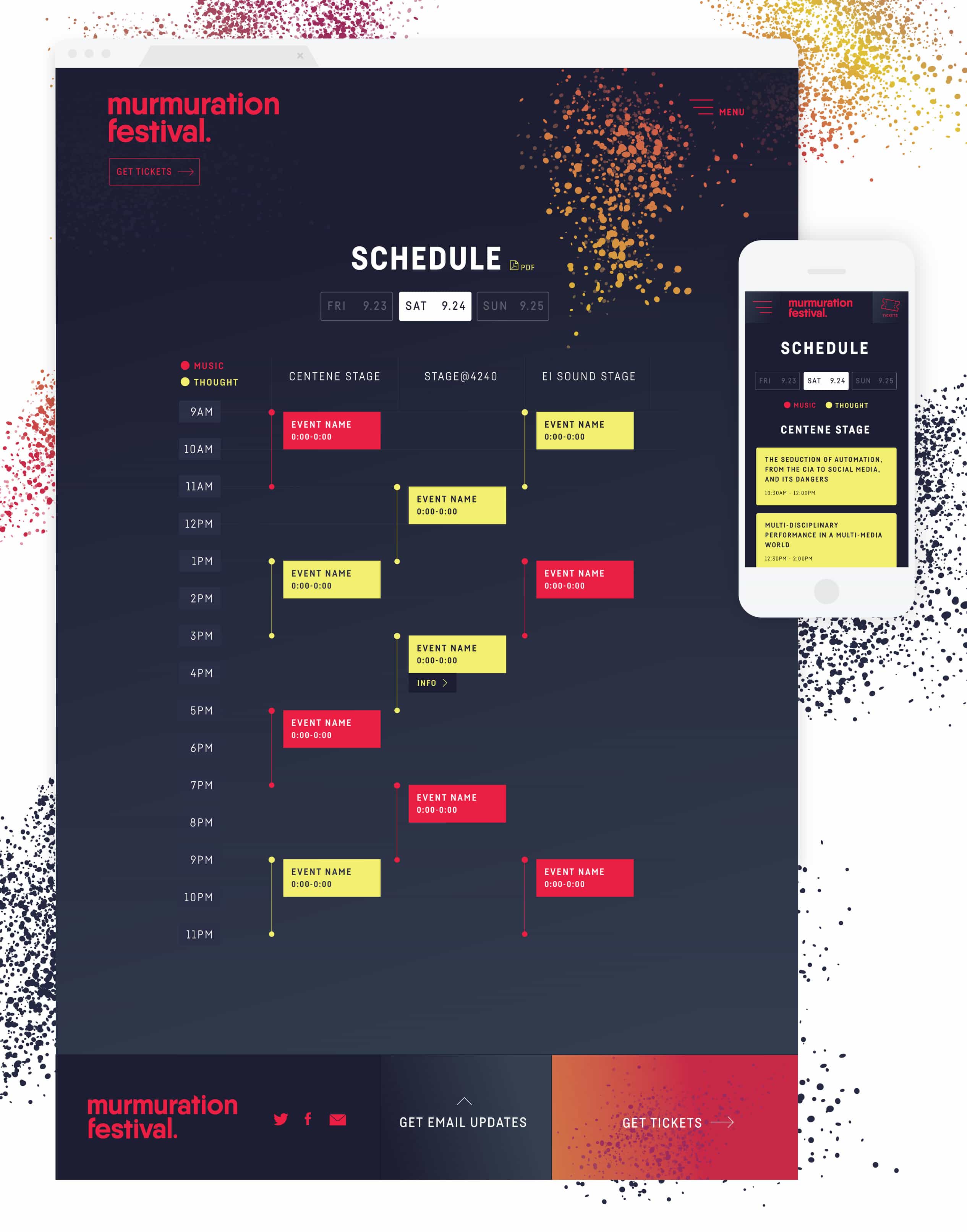 Since Murmuration was a first-year festival, we didn't have many assets like photography or video to work with. In order to build the experience we knew this project deserved, our design team worked with Murmuration to develop an icon library that would wind up helping tell the story and translate to wayfinding signage and print materials.
We set out to utilize this concept of multiplicity, organic design, and interactivity in all aspects of this new online experience.
Outcome
Clear Communication
The project resulted in a clearly communicated online experience, in which certain ticket levels were sold out, even before the days of the festival.
Enhanced Experience
Among the audience and client feedback, the Murmuration website received high praise and awards from notable publications and associations.
Revenue Generated
Our efforts on the sponsors and ticketing experiences gained the attention of well-known sponsors & various ticket-levels sold out before the festival.
Perfect. Thanks for all the great work! The website looks great. Thanks so much to all of you for working the late shift on it. Perfect, beautiful! Awesome. You're the best! This looks awesome! Thanks for being so thorough with the site.
Brian C. & Murmuration Team
Murmuration Festival
VIEW WEBSITE